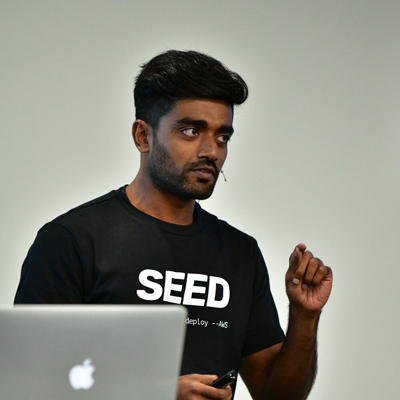 Today, we are open sourcing a compilation of docs that we use internally to help folks resolve some common Serverless errors. Check out Common Serverless Errors; a microsite dedicated to helping people debug and resolve their Serverless issues.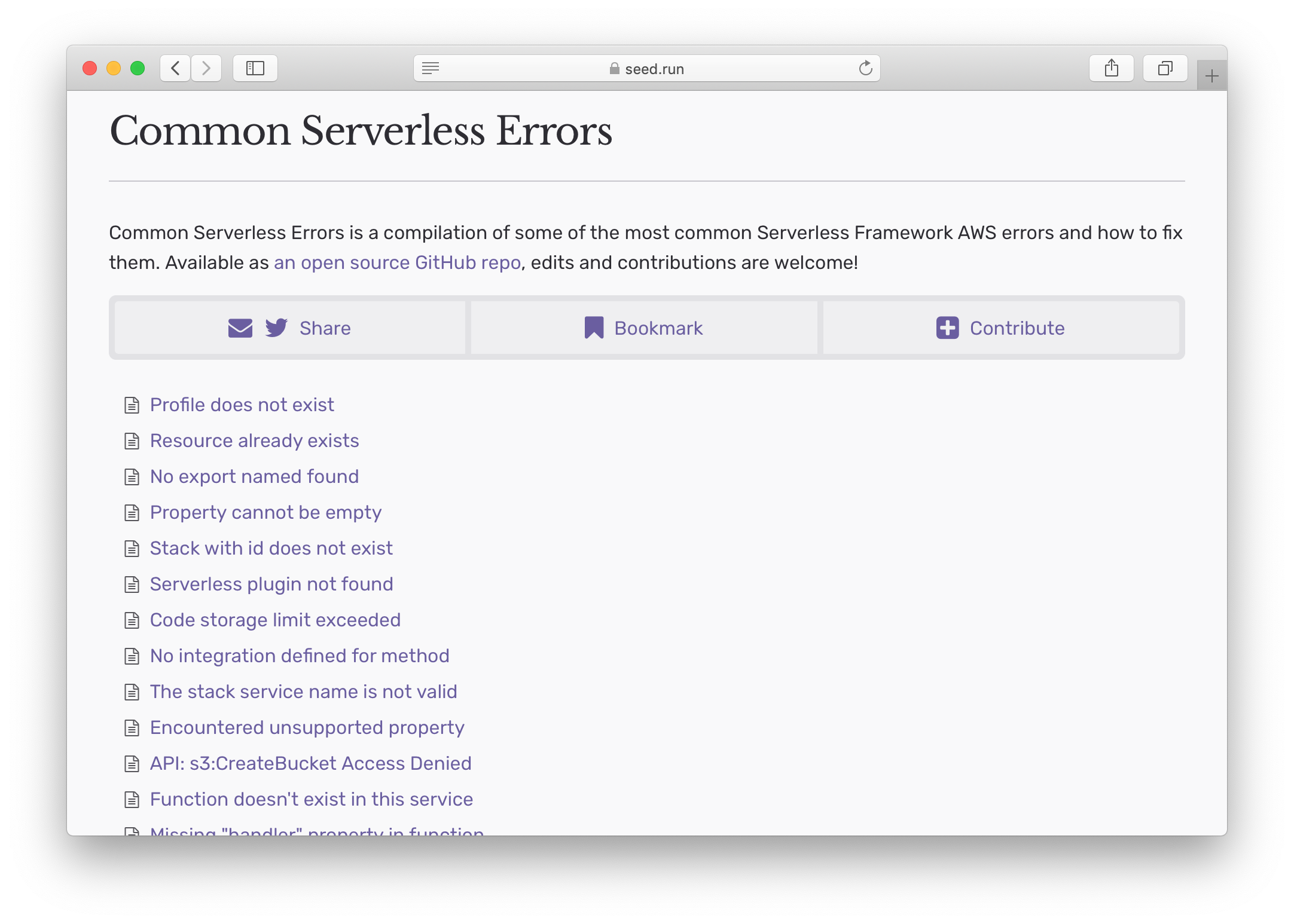 At Seed, we help folks deploy their Serverless apps. As a result, we've helped resolve a lot of common Serverless errors for our users. We previously had an internal collection of docs that we used for this. We are open sourcing them today — Common Serverless Errors.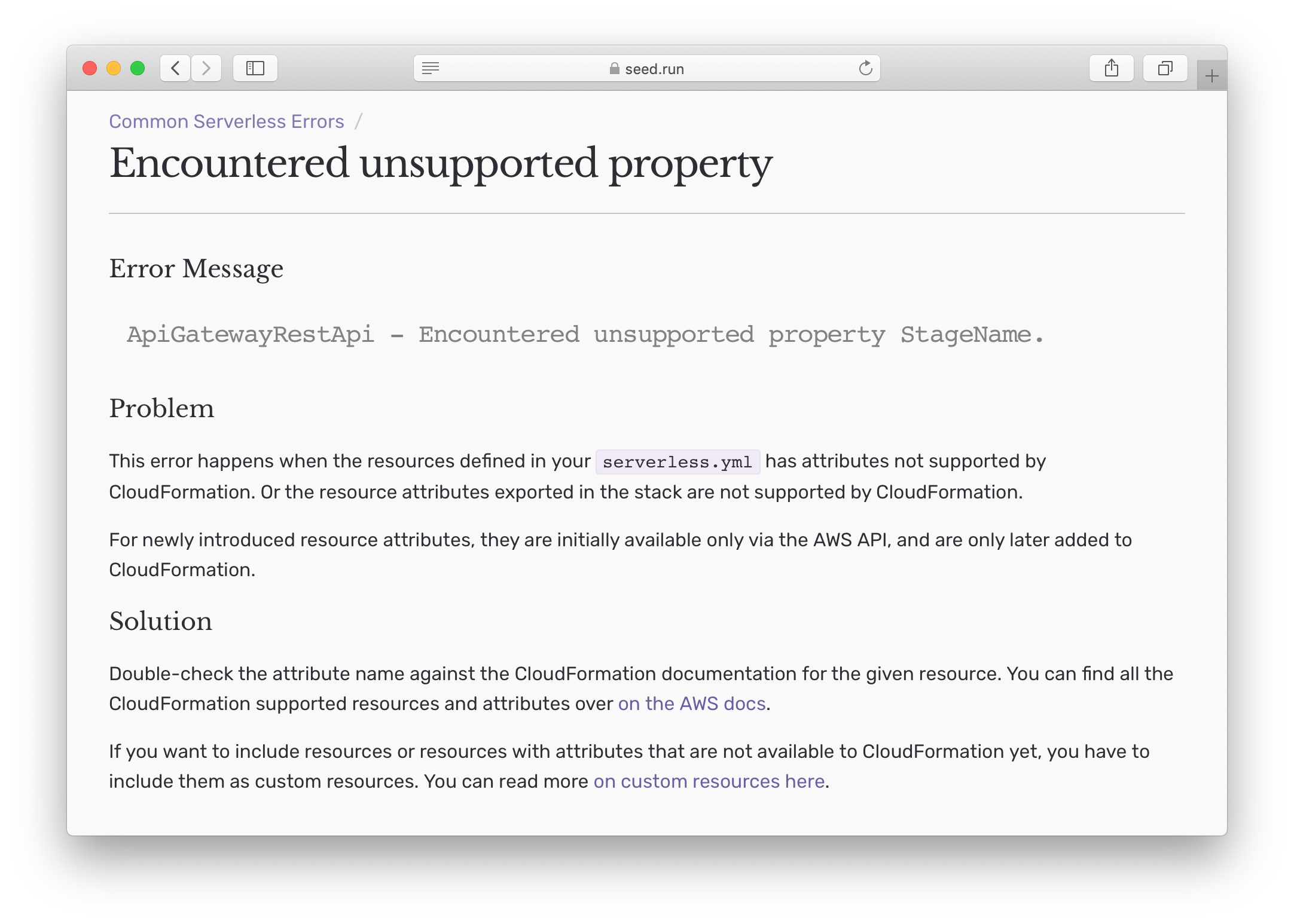 If you've worked with Serverless Framework on AWS, you might have run into some errors where the error message wasn't very helpful. These errors can be tricky to debug. We are hoping that by creating a comprehensive resource, we can help ease some of the pain of Serverless development.
Contributing
We are always adding to these docs and we are hoping that the community does as well. There are two ways to contribute:
Find something wrong in one of the explanations? Scroll down to the bottom of the page and hit the Edit link. Edit the page with your GitHub account and submit a PR.

Want to add to the list of errors? Hit the Contribute button. It'll ask you to create a GitHub issue by filling out a template. We'll review it and add it to the list.
We've found this resource immensely useful at Seed and we hope the community finds it useful too!
---
Do your Serverless deployments take too long? Incremental deploys in Seed can speed it up 100x!
Learn More