You can now enable GitHub Enterprise and GitLab Self-Managed repos directly from your organization settings on Seed.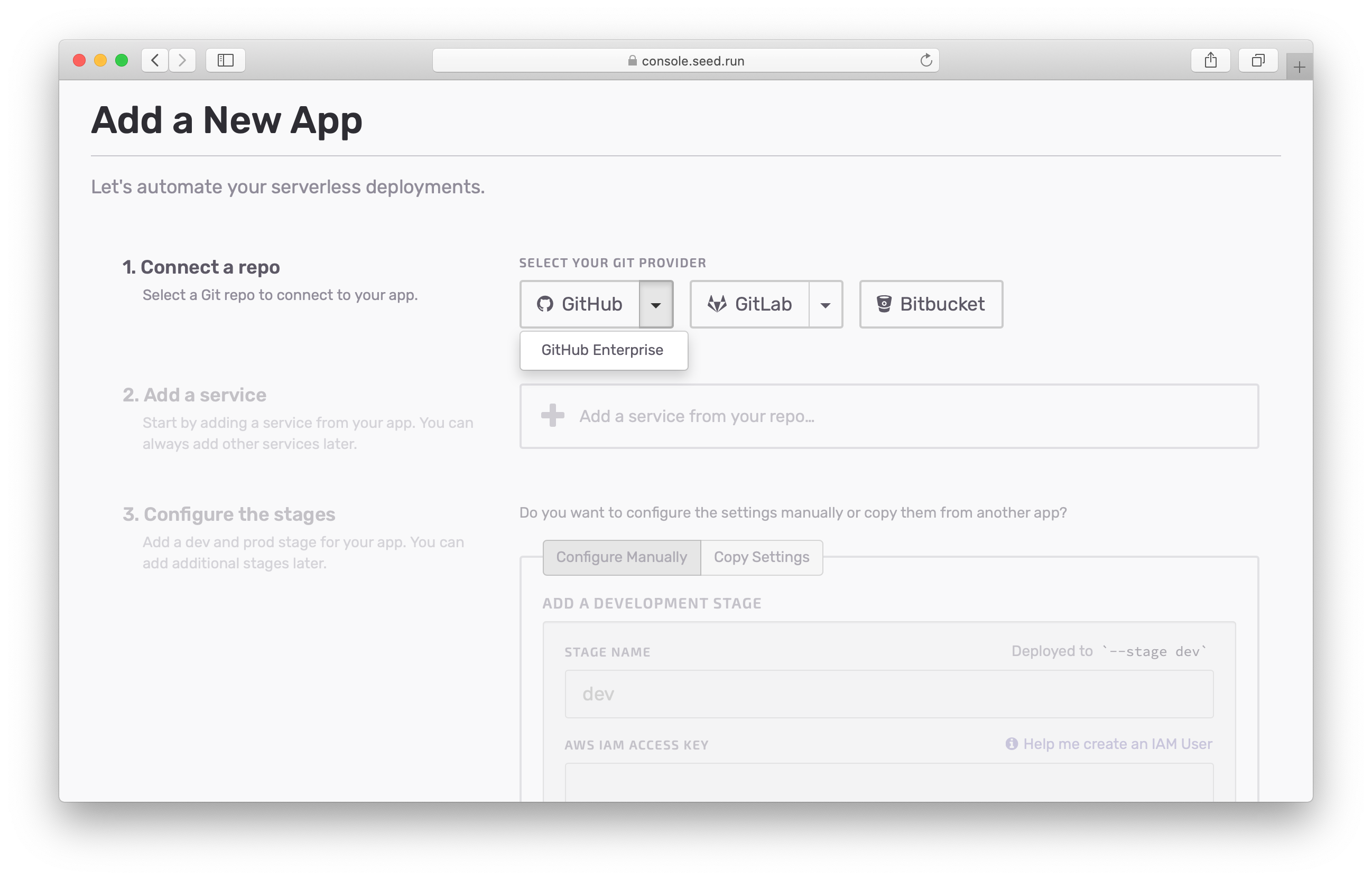 Previously, you had to contact us if you wanted to enable GitHub Enterprise or GitLab Self-Managed repos for your organization. Now you can do so directly from your organization settings. Once enabled, you can simply add them just as you would with your other repos.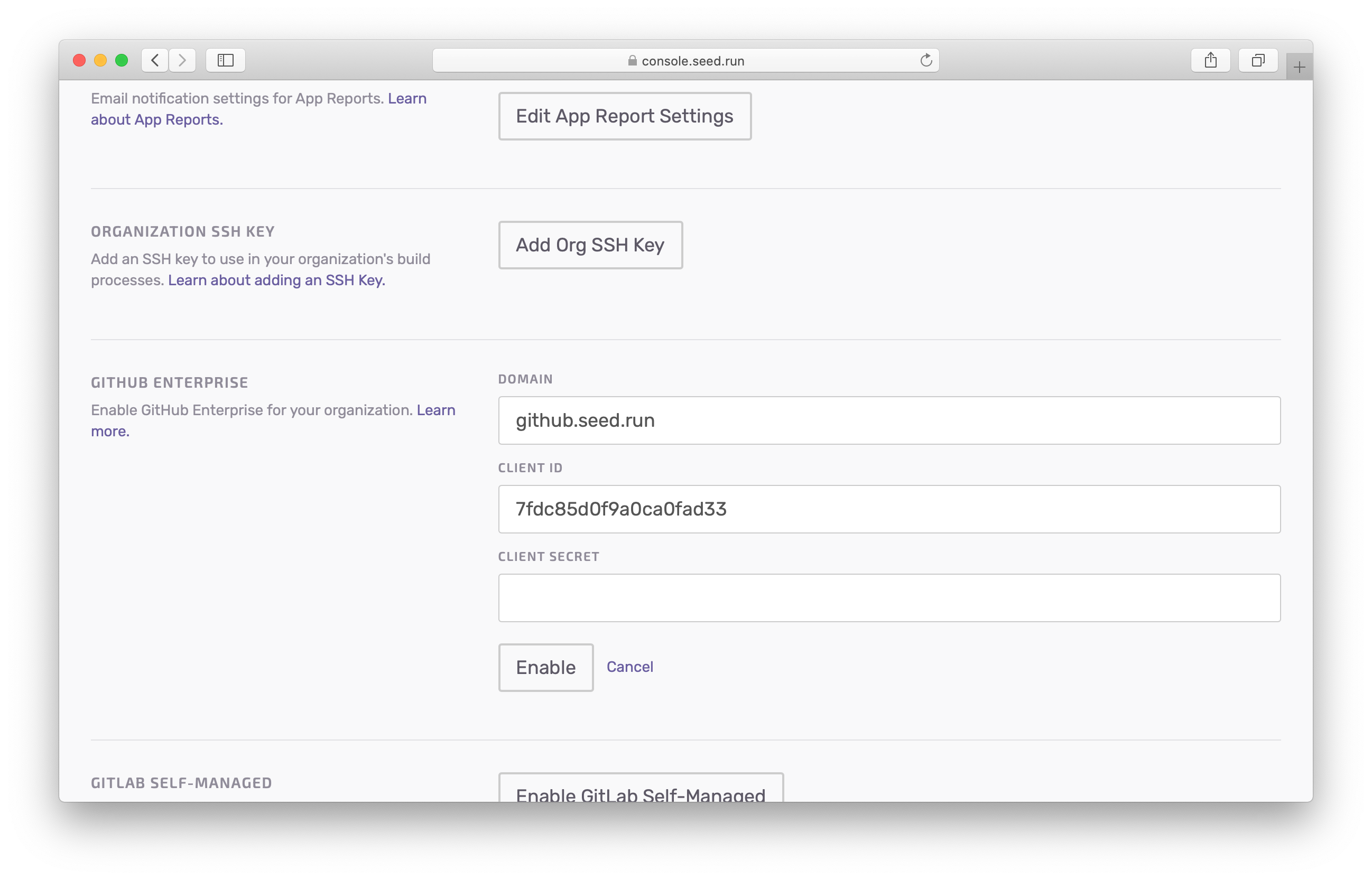 Note that, you need to be on our Enterprise plans to enable enterprise repos. Also, make sure to check out our docs on Enabling GitHub Enterprise and Enabling GitLab Self-Managed on Seed.
---
Do your Serverless deployments take too long? Incremental deploys in Seed can speed it up 100x!
Learn More