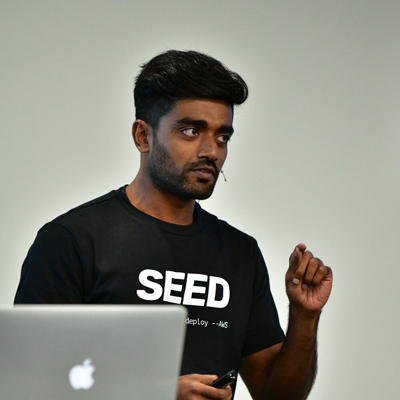 The next few months are going to be a difficult time for startups and businesses as we enter into a global economic slowdown. We'll all be looking for ways to cut costs and expenses in an effort to cope with this new reality.
As a startup, we know what most of our users will be going through over the next little while. Personally, I've had to do this before. Where you repeatedly go through all your expenses to figure out ways to save money. It's not fun.
I want to do what little we can to help you with that. We've always had a very generous free tier and very competitive prices around build minutes. However, we'll be rolling out a couple of changes to our pricing plans over the next month to further help you save. More on this below.
That said, there are a few things you can do to manage your Seed monthly usage. Below are a list of changes you can make to your workflow to cut down your costs. Starting with the ones that require the least amount of changes to the way you work.
Note that, some of these are specifically meant to reduce your build minutes usage and isn't necessarily what we think are the best practices. It would make sense to adopt some of them only while you are aggressively cutting costs.
Reducing build minutes usage
Before we start, check out your monthly build minutes usage by heading over to your organization's billing settings on Seed — console.seed.run/orgs/your-org-name/settings/billing.
This isn't an exhaustive list, but it should point you in the right direction.
Upcoming pricing plan changes
We'll also be rolling out some changes to our pricing plans over the next month to further help you save on your expenses. This will include:
A discount for paying annually as opposed to monthly,
An option to add build minutes without increasing the number of seats,
And a lower price per seat.
This new pricing plan will be made available over the next month. If you are eager to get started with these changes, feel free to contact us via email.
Summary
We hope this guide helps you manage your costs and usage on Seed. As always you can contact us directly if you need some help.
To end on a brighter note, you might have noticed the incredibly exciting changes we rolled out recently. We've got a ton more planned on our roadmap for you and we think this is just the beginning of our Serverless journey together. Stay tuned!
---
Do your Serverless deployments take too long? Incremental deploys in Seed can speed it up 100x!
Learn More